Satzo Password Hacking Software Crack 2.6 With [2023]Download
Satzo Password Hacking Software Crack pro-licensed hackers. Meet the Gmail-beveligungs watchword hacker. Mogelijkheid oSatzo Password Hacking Pro License Key can complete the best hackers. This application allows you to hack Gmail's security password. Ability to hack almost any major email term. The entire hacking procedure only takes a few minutes with the possibility that you want to see how quickly the system can search for keywords. The entire hacking process is completed within minutes.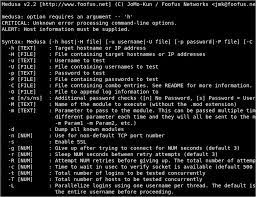 You can directly download what we call without the link provided. Setzo Password Hacking Pro Serial has a high percentage of plugins.  And other hackers try to download it for free without any effort. The final catalog of items in the device ensures that the device's ethical operator interaction is easy to use. A good hacker is a very complicated option to trade, but this application takes control. De hele hackprocedure duurt slechts enkele minuter met de mogeligen dat u wilt zien hoe snel het system een ​​sleutelterm kan dekönen.  The application works effectively on your computer and your account, beveligingswachtwoorden, Yahoo, Skype IP-phone, Hotmail, and briefly Google. Het hele hackproces is binnen enkele minuten gehalt.
Setzo Password Hacking Software 2.4 Volledige gratis licentiesleutel
Satzo Password Hacking Software 2.4 Licentiesleutel heeft complete function om verschillende soorten accountwachtwoorden te hacken, zoals Gmail, Yahoo, Facebook, Skype enz. Deze tool mag niet worden gebruikt voor negatieve doeleinden. Dit is alleen nuttig om toegang te krijgen tot uw vergrendelde accounts of uw vergeten wachtwoord. Het is gemakkelijk om uw belangrijke documenten terug te halen uit uw vergrendelde accounts. Satzo-software voor het hacken van wachtwoorden is een zeer snelle en gemakkelijke manier om in te loggen op oude accounts. U hoeft zich geen zorgen te maken dat uw inlogwachtwoord voor uw online bankrekening wordt gehackt door hackers.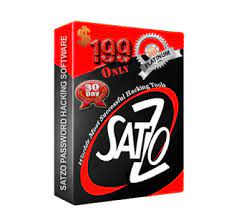 Satzo Password Hacking Software 2.4 Crack has advanced features to access data and information from cloud accounts. It is useful to recover passwords of Microsoft cloud accounts and email accounts. You don't need to worry about Hotmail passwords and access to live email accounts. It is most effective to recover hacked accounts from hackers and bad guys. This tool is perfect for recovering Twitter account passwords. You can download Satzo Password Hacking Software 2.4 for free from our given links and recover passwords of business email accounts.
Setzo Password Hacking 2023 Free Download (Full Version)
Setzo Password Hacking License File easily cuts through any email security password competition. Quick hacking improvements provide only a few minutes you want to observe how quickly the system can carefully find a security password for you. Turned out to be great hackers. Use this multi-purpose application. The cost of hacking app plans is transferred by way of US $200 for this higher edition for you and me and $400 for me while the new edition is used in accordance with the appearance that is possible in a great visitor bot. . It is included in the security password hacking called Satzo Password Hacking Latest Version.
This can affect all login-based web building codes. There are various options for choosing a hacking track. Its web search version is finance for electronic shopping using group reports and auto perfect password from an internet store. Password Cracking Judgment Top secret code setting of all window tools as well as additional words like Microsoft Office, excessive power, Adobe Demographic History Aerobatic as PDF, and many other activities like WinZip, etc. hacking tools are isolated.
Key Features:
Its fast password access feature helps you to retrieve the password of an email account that was not opened due to any cause.
Satzo Password Hacking Software 2.4 Full version has the ability to retrieve your hacked accounts and their password in their original position.
You can use it to access passwords of social media accounts like Facebook, Twitter, Skype, WhatsApp, tune, etc.
Satzo Password Hacking Software 2.4 Serial key helps you to access passwords of Gmail, Yahoo, and Hotmail accounts.
It is the easiest and fast way to access the passwords of your important accounts.
Note: Only students and needy people used this tool. You can use it only to access your account password, not for others. This tool is not for hackers and bad gays.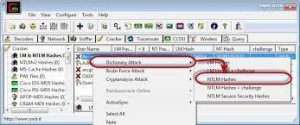 License Key:
Registration Code: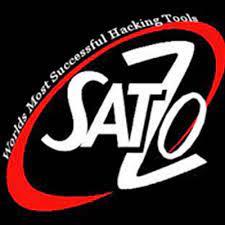 How To Use:
It is very simple to download with the help of IDM.
Simply start the software and it is going to ask about the full edition or path edition.
Select the full edition and follow.
Today open up the license key document in the downloaded document.
Replicate and insert the key into the Satzo application.
Click on next.
Congrats now you will have the full edition of the software